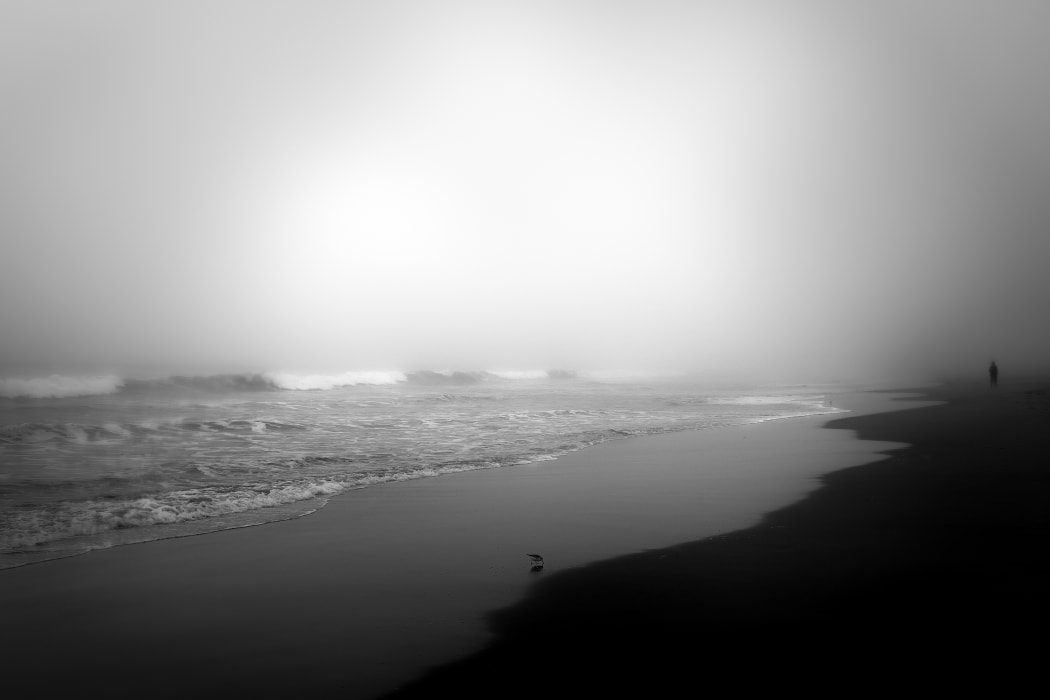 Reaching the outside from within:

As fog impairs our outward vision, it offers an excellent opportunity to look inward. My primary interest in creating a series of images that represents solitude comes from my love for stillness. I crave quiet, meditative moments that dim the drama and excitement of the outer world, allowing me to survey my inner-scape. Only through confronting our inner-selves are we able to turn clear attention outward. Although it seems paradoxical, we reach the outer world by first turning inward.

Take a moment and contemplate the photograph above. Listen for the sound of the ocean waves pushing and retreating from the shore. Imagine you're there, walking, smelling the damp, foggy air. What feelings arise in you? What thoughts surface? Allow them, thank them, and stay aware of what comes next.